You can order directly from the website & we ship worldwide.
Add the product to your cart, click checkout, then follow the prompts to enter your delivery & payment details.
Please list your name & delivery address in the English alphabet.


Step 1.

Select the product you want to buy by clicking on the image from the collection page.
https://www.fitaffinity.com/collections/all







Step 2.

Click the Add to Cart Button on the product page which will take you to the Cart page.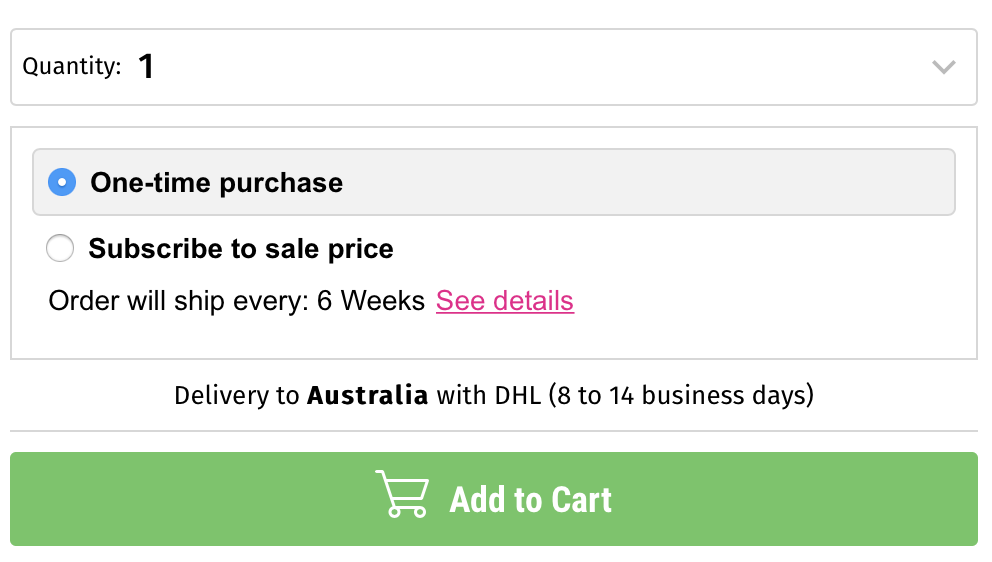 Step 3.


Click the Checkout button on the Cart page which will take you to the Checkout page to enter your information.







Step 4.

Fill out your delivery address details and then click the continue to shipping method button.






Step 5.

Select one of the available shipping methods then click continue to payment method button.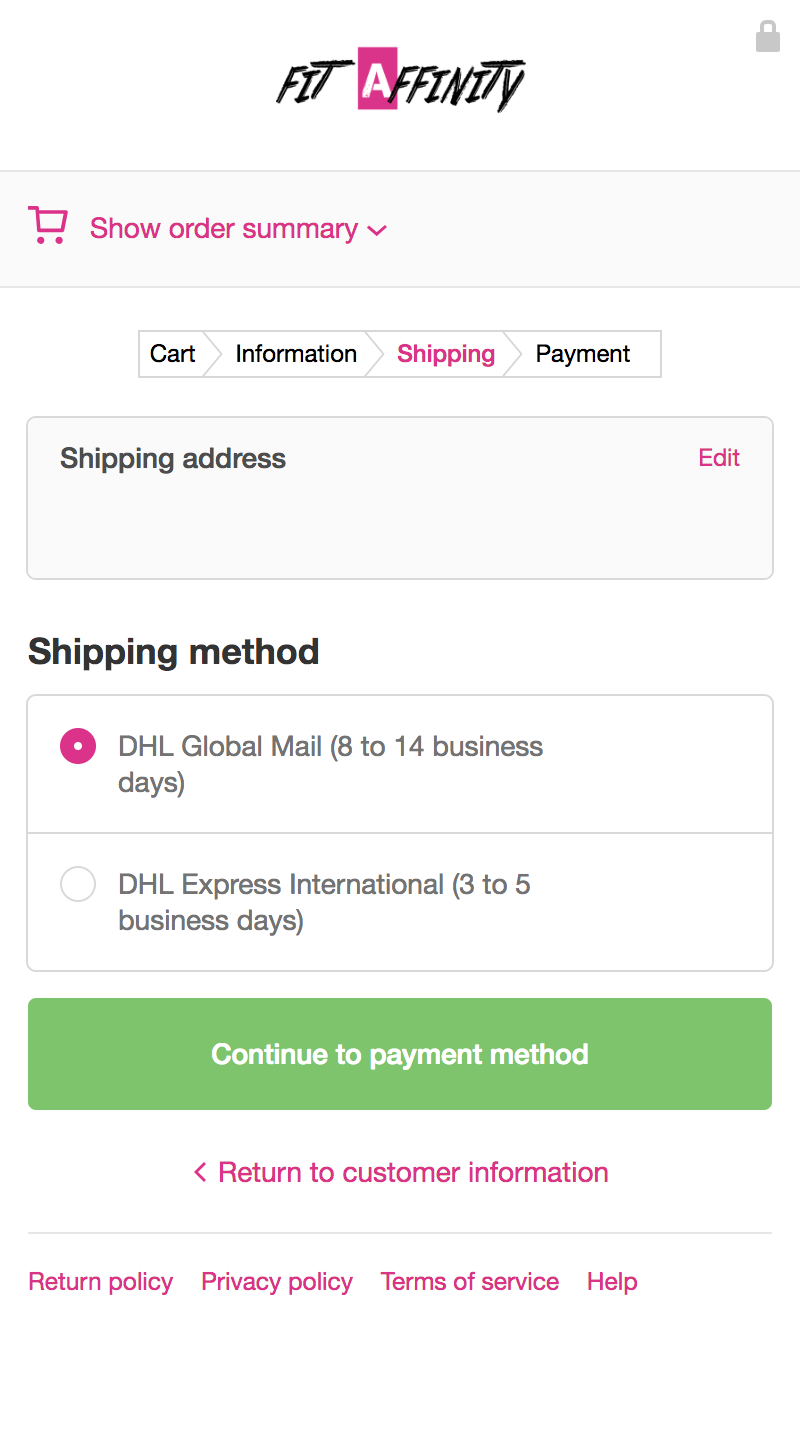 Step 6.

Enter your card details into the payment method section then click the complete order button.







Congratulations on making your purchase!

If you do not have a card to make a purchase, visit our payment method FAQ page here.

Or

If your card declined, please visit our card declined FAQ page here.